Listen to Depeche Mode's 'It's No Good' featured on Aquaman
The Depeche Mode track 'It's No Good' was one of the many cool songs featured on the soundtrack of the just released Warner Bros. superhero movie Aquaman this week.
The song was played as we see treasure hunter David Kane, aka Black Manta, creating his suit.
Depeche Mode's 'It's No Good' was originally released by the British electronic synth pop band way back in 1997 as a single from their ninth studio album Ultra. The song hit the number five spot on the UK singles chart, vaulted to number one in Denmark and made it into the top 10 in nine other countries, including the United States.
After its initial release, the song also had a huge number of popular remix versions appear, including the Hardfloor Mix, the Speedy J Mix, the Andrea Parker Mix, the Darren Price Mix, and the Bass Bounce Mix.
It also received a music video depicting the Depeche Mode lads as a lounge act only able to get work in low-class nightclubs.
Watch the video for the song, and listen to Depeche Mode's 'It's No Good' from Aquaman, in the song's original music video below.
You can hear the entire 20-track Ultra album the song is from in the Spotify widget below that.
Internationally, Aquaman has already been released in a handful of countries, including China, the United Kingdom, Brazil and Russia. It does not hit American movie theaters until December 21st, however, just in time for the Christmas family movie craziness.
No worries, though, Aquaman has already earned over $135 million just in the few countries it was released in so far, so is likely to be a massive hit in the U.S. as well.
Related: Depeche Mode's 'World In My Eyes' was featured in the trailer of Ready Player One trailer and it's fabulous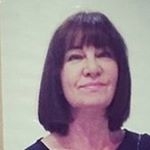 Latest posts by Michelle Topham
(see all)