The American rapper Desiigner's track 'Up' showed up on the soundtrack of the new action horror movie 'The First Purge' this week. It was the song played as the girls seducing Dimitri make their move, and as Skeletor notices his next victim.
'The First Purge' stars  Y'lan Noel, Lex Scott Davis, Joivan Wade, Mugga, Luna Lauren Velez, Kristen Solis, and Marisa Tomei. It is the fourth movie in the Purge franchise, and is a prequel to the other three.
Desiigner's song 'Up' was released early last year, and includes some cool ad libs from rapper Juicy J and a very nice melodic hook.
At the time of the release, it also looked like 'Up' was from a debut album that was going to be hitting soon. A year later, and we are all still waiting for it with promises of "Soon".
While we're waiting, listen to Desiigner's 'Up' in the video below. It's darn catchy, and pretty obvious why the Music Supervisors of 'The First Purge' liked it so much.
And, if you're still jonesing for some more Desiigner, listen to 'Suicidal' the rapper's superb collab with Diplo as well.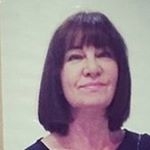 Latest posts by Michelle Topham
(see all)