Dexy's Midnight Runners 'Come on Eileen' was featured in the latest episode of Jane the Virgin this week — Season 3, Episode 20, "Chapter Sixty-Four" — the season finale.
The track was played during Scott's murder reveal, right after Luisa says, "Come on, Eileen?!" when she finds out about Scott's death and continues through the whole flashback. It's especially fun as the chorus slams in right as Eileen kills him.
'Come on Eileen' is from Dexy's Midnight Runners second album Too-Rye-Ay and was a massive hit for the British band when it was first released, reaching number 1 in both the United States and the U.K. It also won the Best British Single award at the Brit Awards in 1983.
In the years since, the song has also appeared on several critics' 'Best Singles' lists.
Listen to 'Come on Eileen' in the official video below.
Be warned, though, it's one of those songs that worms its way into your head and will still be playing itself days later.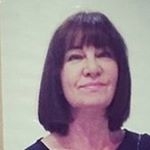 Latest posts by Michelle Topham
(see all)