English indie singer songwriter Dhani Harrison's 'Admiral of Upside Down' was heard on the soundtrack of The CW's Walker this week — Walker, Season 2, Episode 14, "No Such Thing As Fair Play".
The song is one of the singles from Harrison's debut studio album In Parallel, which came out on the BMG label in 2017.
Although it didn't chart, the alternative rock album was well received by critics.
Harrison, by the way, is the son of the late Beatles member George Harrison so, yes, it must be difficult to be a musician and have to live up to a father that famous and that iconic.
Taking that into consideration then, Harrison has still done very well for himself.
Alongside fellow composer Paul Hicks, he has composed music for a number of shows, including AMC's The Divide and the Netflix series Inside Bill's Brain: Decoding Bill Gates, as well as the movie Beautiful Creatures.
He has also released several albums, EPs and singles, many of which have been highly rated by critics.
Listen to Dhani Harrison's 'Admiral of Upside Down' from last night's episode of Walker on his In Parallel album, and in the video.
There is also a live performance Harrison gave of the quite eerie song at LA's Henson Studios back in late 2020 that is really beautiful. Watch that below.
And, of course, watch Walker on The CW.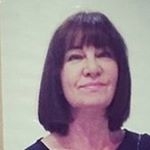 Latest posts by Michelle Topham
(see all)