The now defunct Aussie rock band Divinyls' 'I Touch Myself' was one of a couple of very cool older rock songs used on the soundtrack of the excellent Australian comedy crime series Deadloch today.
In its case, it was the song the choir Dulcie and Cath belong to are singing before Dulcie decides she can't take anymore, and leaves.
The song is heard again as the choir performs it at the festival.
Divinyls' 'I Touch Myself' came out in late November, 1990 as the rock band's lead single from their self-titled fourth studio album.
The song was a surprise hit for the Sydney-based band at the time, charting in Australia at #1, in the U.S. on the Modern Rock Tracks chart at #2, and in the Top 20 in Canada, New Zealand and Ireland.
'I Touch Myself' also hit #4 on the Billboard Hot 100.
In the U.S., where the music industry tends to be much more conservative than in other western countries, there was some talk of censorship when the song first came out due to it being about masturbation.
Of course, that talk quickly disappeared when the song began to become a big hit for the Aussie band.
You can listen to Divinyls' 'I Touch Myself' as sung on Deadloch this week in the song's music video, and on the band's fourth studio album.
To this day it is the band's signature song, and has garnered more than 71 million plays on Spotify and over 41 million plays of its music video on YouTube.
Meanwhile, to many of us who grew up listening to 'I Touch Myself', the band's now-late lead singer Chrissy Amphlett is still a helluva legend when it comes to women in rock.
Because man, she could sing.
The first season of Deadloch is now available for viewing internationally via Amazon Prime Video.
If you enjoy a quirky, crazy comedy drama with bizarre characters and strange situations, you will love this one.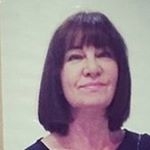 Latest posts by Michelle Topham
(see all)