Portuguese music producer and DJ Moullinex's 'Love Love Love' popped up on the soundtrack of last night's episode of the Sex and the City spinoff And Just Like That… — And Just Like That, Season 1, Episode 7, "Sex and the Widow".
It was the track playing during the tennis match.
The Lisbon-based Moullinex's 'Love Love Love' is from his 2017 album Hypersex.
The 13-track album came out on the Discotexas label. (Listen to the album down at the bottom).
The song also has an interesting music video in which the director Bruno Ferreira invited 30 people to an empty studio for a so-called casting video, and then had them dance.
What they didn't know is that their dancing would be the final music video.
The dancing was in a weird situation, on a raised platform next to a desk and chair.
And right after the participants were asked if dance was "he or she" (and of course, some throw in the politically correct woke narrative about 'non-binary', which is to be expected in our current society where people believe they are being 'different' by basically being the same as what current societal pressures tell them they should be — you know, just following the current "woke" crowd).
The participants are also asked if they like to dance with someone or alone, and how the song makes them feel.
Weirdly, the questions were filmed in French, even though the video was shot in the U.S. but, there ya go…
And, while the video didn't work for me as it was just trying too hard, at least the director did attempt to create something a little more interesting.
Listen to Moullinex's 'Love Love Love' as heard on And Just Like That… in that video, and on his Hypersex album.
You can learn more about Moullinex on the producer's website.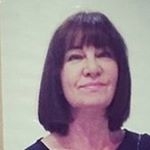 Latest posts by Michelle Topham
(see all)