I have finally finished watching the last episode of the romantic drama Virgin River on Netflix and, let's just say, if you are looking for a show featuring a character that takes control of her life and creates something wonderful out of it, this show is it.
Along with the uplifting story, characters that are relatable and the superb acting, Virgin River also features excellent music on its soundtrack.
Songs like soul, pop and country singer Dobie Gray's 'Drift Away', which was played on Virgin River, Season 3, Episode 10, "A Wedding, No Funeral and a Baby" in the scene where Lizzie asks Doc to put on the ear buds she gave him, and then plays this song for him.
Dobie Gray's 'Drift Away' was released by the singer in 1973 and became an immediate hit.
The song charted on four separate charts in the United States, plus charts in Australia and Canada, and was eventually certified Gold in the U.S.
The song was released again when American country rock musician Uncle Kracker recorded a duet version of the song with Dobie Gray in 2003. A version that caused the track to became a hit for the second time for the singer.
Gray himself released an enormous number of albums and singles between 1963 and 2005. He sadly died in 2011 at the age of 71 after surgery for cancer.
Listen to Dobie Gray's 'Drift Away' in the song's original music video, as well as on Gray's album Ultimate Collection.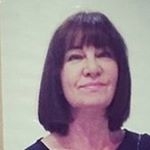 Latest posts by Michelle Topham
(see all)