Donna Summers' 'Last Dance' was that fabulous song playing over the end montage of 9-1-1 last night — 9-1-1, Season 5, Episode 9, "Past is Prologue".
The song was originally released in 1978 on the soundtrack for the movie Thank God It's Friday.
Summer's 'Last Dance' was an enormous hit for the American singer songwriter.
Not only did the song win an Oscar and a Golden Globe award, Summer herself was given a Grammy Award for Best Female R&B Vocal Performance.
'Last Dance' also charted in the U.S. at #1 on the Billboard Dance Club Songs chart, and eventually charted high in eight other countries as well.
It later came out again in 1979 on the Deluxe Edition of Summer's seventh studio album Bad Girls, followed by a re-release on her On The Radio: Greatest Hits Volumes I & II album later the same year.
Summer, who got her last name from her former husband Austrian actor Helmuth Sommer, died at the age of only 63 from lung cancer in 2012. She blamed the cancer on being close to the Twin Towers on 9/11 and, thus, breathing in toxic air.
Others, however, have said the cancer was likely caused by her being a smoker in her younger years, being constantly exposed to second-hand smoke while performing in an era when smoking wasn't banned in clubs, and because various members of her family had been diagnosed with cancer.
Listen to Donna Summer's 'Last Dance' on her On The Radio album, and in that famous scene from the Thank God It's Friday down below.
It is a track that, even more than 40 years after its initial release, has still stood the test of time.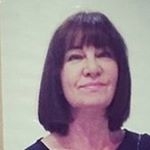 Latest posts by Michelle Topham
(see all)