Listen to Donovan's 'Season of the Witch' from Riverdale
The classic Donovan psychedelic rock song 'Season of the Witch' was featured on the latest episode of The CW TV series 'Riverdale' — Season 2, Episode 2, "Chapter 15: Nighthawks".
The song was heard as Archie buys a gun from Dilton, and as Moose and Midge make out and then the Black Hood appears and shoots them.
And while the Donovan version of the track is the most famous one, it has also been performed by a huge number of other artists since it was first released in 1966.
Notable performances include that of the Courtney Love led band Hole during their live MTV Unplugged, Joan Jett on her album Naked, Richard Thompson on the Crossing Jordan soundtrack, and the American rock band The Stone Coyotes on their 2000 album Situation Out Of Control.
The track has also appeared in a slew of TV shows and films, including the movies More American Graffiti, Dark Shadows, Sightseers and To Die For, as well as the TV series House, Grimm, The Simpsons, True Blood and American Horror Story.
Interestingly too, on the Donovan version of the song, it is actually Led Zeppelin's guitarist Jimmy Page providing that cool guitar, two years before Led Zeppelin was founded.
Listen to Donovan's 'Season of the Witch' in the video below. 50 years on, and it is still eerily cool.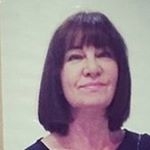 Latest posts by Michelle Topham
(see all)