Listen to Dope Lemon's 'How Many Times' from Ray Donovan — it's 1960s-influenced, and mellow and groovy
Looking for music that is 1960s -influenced and hallucinogenic? Then Dope Lemon's 'How Many Times' will hit that spot perfectly.
It is also a song that is being searched for a lot lately as Dope Lemon's 'How Many Times' was featured on 'Ray Donovan' (Season 5, Episode 3, "Dogwalker") this week, and on a recent episode of another popular Showtime series Shameless.
And, while you may love this kind of 1960s-influenced music, you may not be familiar with Dope Lemon's music or have any idea who he is. I know I didn't until recently. So here's a quick rundown for you.
Dope Lemon is Australian singer songwriter and producer Angus Stone, and he produces music in different styles and under three different monikers — Dope Lemon, Lady of the Sunshine and as part of the duo Angus & Julia Stone.
Under his Dope Lemon pseudonym, Stone has released just one album so far — Honey Bones, which was released last year on the EMI record label. It hit the number 11 spot on the Australian album chart. He has also released two singles under the same moniker — 'Uptown Folks' and 'Marinade'.
Related: Listen to Alison Scott's 'Madman Across The Water' as featured on Ray Donovan
Related: Mazzy Star's 'Fade Into You' was the best thing about Ray Donovan this week
Honey Bones was recorded and produced on Angust Stone's own farm and has been described as 'coastal rock'. In other words, laid-back, mellow and cool. Very 1960s.
There is no news yet, however, whether Angus Stone will continue recording as Dope Lemon, or if this was just a one-off music project. It would be nice if he does, as there are not many artists producing music with such a cool throwback sound.
You can listen to more of his songs, plus buy some pretty cool Dope Lemon merchandise, on his website.
Listen to Dope Lemon's 'How Many Times' in the video below or in the Spotify widget.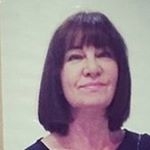 Latest posts by Michelle Topham
(see all)