Listen to Dorothy's 'Down to the Bottom' from Lucifer, it's quite anthem-like
American rock band Dorothy's track 'Down To The Bottom' was one of the songs featured on the latest episode of the Fox fantasy police series Lucifer this week — Season 3, Episode 10, "The Sin Bin".
The track was played as Chloe and Lucifer are walking into the roller derby.
'Down To The Bottom' is not the first Dorothy song to be featured on a TV series or a movie either. Other songs have appeared on Orange Is The New Black and in the 2016 movie Now You See Me 2, as well as in various TV commercials over the last couple of years.
The anthem-like 'Down To The Bottom', however, is a hard-rock track that is also the latest single from the band and was pretty successful for the band. In fact, it hit the number 35 spot on the U.S. Mainstream Rock chart soon after its release back in May of this year.
Los Angeles-based Dorothy also released their debut studio album in June last year.
Called RockIsDead, the album received mainly excellent critical reviews, being called "an arena rock album at its finest" and talked about as "it should be held up as one of the best of the year".
Since the album's release, the band has been touring with both R&B singer songwriter Miguel and hard rock band Halestorm.
Listen to 'Down To The Bottom' in the video below if you enjoyed that Lucifer sound.
Related: Listen to Amy Stroup's fabulous song 'Eerie In The Shadows' from Lucifer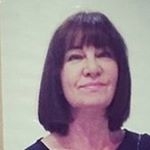 Latest posts by Michelle Topham
(see all)