I have to admit, I'm much more partial to European artists than I am to artists from any other continent. Singers like Dutch singer-songwriter Dotan, who is relatively new on the music scene, but is already having his music featured on TV shows like Pretty Little Liars and The 100.
On Friday night, Dotan's single 'Waves' was featured on The CW show The Originals – (Season 3, Episode 10 – "A Ghost Along The Mississippi"). If you watched the episode, you will remember it, as it's quite an addictive song.
As for Dotan, you may not be familiar with his music yet but you should be. Born in Israel, he grew up in the Netherlands. He released his debut album in 2011, with his second album, 7 Layers, appearing in early 2014 and soon after being certified gold. 7 layers was recorded in his living room, which is why you can hear so much ambient noise on it.
As Dotan himself said about that, "I didn't want to make a perfect, clinical record. The exterior sounds add to the authenticity of the recordings. It's an album that lives and breathes."
And yes, it does indeed. In fact, it's quite beautiful.
Since then, he has spent the last two years playing festivals around Europe and touring 7 Layers, an album that has now also received several awards.
As for Dotan's 'Waves', it's a touching song with the most amazing climactic piano and drum segment, and his voice is gorgeous. Listen to it below.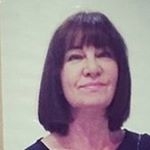 Latest posts by Michelle Topham
(see all)