The iconic 1980s Dr. Hook track 'Sexy Eyes' was featured on the new episode of the Fox procedural drama Prodigal Son this week — Prodigal Son, Season 2, Episode 7, "Face Value".
The song was played as Edrisa is getting ready for her date and as Bright arrives early.
Dr. Hook's 'Sexy Eyes' was released in 1980 as the second single from the soft rock/pop band's ninth studio album Sometimes You Win.
The track had huge success in North America, the UK and Europe, hitting #5 on the Billboard Hot 100 track and charting in seven other countries, including at #1 in New Zealand and Canada.
'Sexy Eyes' was one of a string of hit singles Dr. Hook released in the 1970s/early 1980s, including 'Sylvia's Mother', 'When You're in Love with a Beautiful Woman' and 'Sharing the Night Together'.
The soft rock band was founded in 1968, but started life as Dr. Hook and the Medicine Show. The name was shortened to Dr. Hook in 1975, and continued that way until the group disbanded in 1985.
Listen to Dr. Hook's 'Sexy Eyes' in a superb live performance of the song below, as well as on the band's Greatest Hits album in the Spotify player.
Prodigal Son is airing on Fox.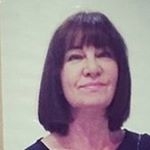 Latest posts by Michelle Topham
(see all)