One thing that is always wonderful about the Music Supervisors of RuPaul's Drag Race is that they always choose music perfectly suited to the emotion of the event they want to create.
Take Dua Lipa's 'Be The One', which was featured on RuPaul's Drag Race: Vegas Revue this week — RuPaul's Drag Race, Season 1, Episode 1, "Opening Night".
The power pop song was played on the episode during the day of the first show, and it perfectly illustrated the emotions at that time.
Every contestant worrying about the outcome of the first show and desperately working their hardest so they too could "Be The One" that does better than anyone else.
Dua Lipa's 'Be The One' was released in 2015 as the second single from her self-title debut studio album.
Released via her own label, Dua Lipa Limited, as amazingly catchy as it is, the track did not initially chart. German radio stations changed that though when it was played on several of them, eventually leading to it peaking at #7 on the UK Singles Chart almost a year after its release.
From there on it, United States stations began to notice it and Dua Lipa's 'Be The One' eventually charted in an astounding 27 countries, even making it to the #1 spot in Belgium and Poland, and to the top spot on the U.S. Dance Club Songs chart.
It was also certified Gold or Platinum in 11 countries including the U.S. and the United Kingdom.
Listen to Dua Lipa's 'Be The One' from RuPaul's Drag Race: Vegas Revue in the official music video for the song below.
That video currently has over 463 million views on YouTube. Not a surprise really as it is beautifully shot and Lipa is gorgeous.
RuPaul's Drag Race: Vegas Revue is currently airing on VH1.
e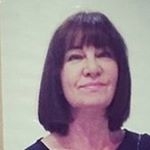 Latest posts by Michelle Topham
(see all)