British pop music sensation Dua Lipa's 'Boys Will Be Boys' was one of the tracks played on Gossip Girl this week.
The second half of the first season of the teen drama has just been released on HBO Max, and it has come with some quite stellar music, including Lipa's 'Boys Will Be Boys'.
That track showed up on Gossip Girl, Season 1, Episode 9, "Blackberry Narcissus" during the intro voice over.
Dua Lipa's 'Boys Will Be Boys' was released on the singer's sophomore studio album Future Nostalgia in 2020.
It is a catchy song, and is thought of as a chamber pop ballad, with Lipa's almost tripping vocals, gorgeous backing vocals from the Stagecoach Epsom Performing Arts Choir and orchestral strings.
The song talks about toxic masculinity (the latest "woke" term we are all supposed to kowtow to) and how, no matter how society supposedly 'advances', girls and women are still always looked at as lesser than.
It also slams men who, Dua Lipa seems to infer with her lyrics "boys will be boys, but girls will be women", never really grow up.
Advertising
Not a big hit for Lipa, 'Boys Will Be Boys', the song charted in both Lithuania and Portugal.
Listen to Dua Lipa's 'Boys Will Be Boys' on the British singer's official lyric video, and on her Future Nostalgia album.
It is the album's final track.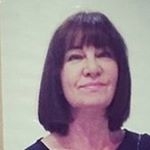 Latest posts by Michelle Topham
(see all)