Listen to Earth, Wind and Fire's 'September' from 'Better Things' — it's groovy
Listen to Earth, Wind and Fire's 'September' from Better Things
Season 2 of the FX TV series Better Things kicked off this week and, wow, did it include some amazing music in episode 1.
One of my favorites was Earth, Wind and Fire's 'September'. A funk band that was huge when I was growing up, and one who's music definitely stands the test of time.
The song itself was also the name of the Better Things episode and was played as the camera follows Sam as she snakes her way through a party at her house, and we hear a few snippets of conversation.
'September' was first released in 1978 as a single and then appeared on Earth, Wind and Fire's subsequent album The Best of Earth, Wind & Fire, Vol. 1. The song was a hit for the band in both the US and the UK making it to the number 3 on the UK singles chart, and number 1 in the US on the R&B chart.
Almost 40 years later, it is still one of the tracks the band is remembered for the most.
Listen to Earth, Wind and Fire's 'September' in the video below, and watch that groovy performance.
Related: Listen to Earth, Wind and Fire's 'Fantasy' featured on Ballers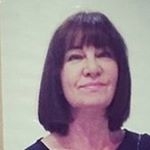 Latest posts by Michelle Topham
(see all)