American R&B, funk jazz band Earth, Wind & Fire's 'Boogie Wonderland' was featured on the soundtrack of the superhero series Batwoman this week — Batwoman, Season 2, Episode 14, "And Justice for All" — an episode that aired on May 16th, 2021.
Earth, Wind & Fire's 'Boogie Wonderland' was released by the band in early 1979 via Columbia Records.
The track was recorded in collaboration with soul/R&B group the Emotions, and was a big hit for the pair.
It went on to chart in 10 countries, including the U.S. and United Kingdom, with its highest charting on the Billboard Hot Soul Singles chart at #2.
The song was also very popular in the UK, Belgium and the Netherlands, where it reached #4 and in Australia and Ireland where it hit the fifth spot.
'Boogie Wonderland' was also an enormous hit in discos and dance clubs around Europe, and was eventually certified Gold in the United Kingdom, Italy and Denmark, and also in the U.S.
The song also still shows up on critics' lists of the Best 500 or Best 1,000 singles ever released.
Earth, Wind & Fire was founded in 1969 and became one of the most successful bands of the 1970s and 80s.
Today, over 50 years later, the band is still in existence albeit with different members. Although Phillip Bailey, Verdine White and Ralph Johnson joined the band in 1972 and are now the members that have been in the group the longest.
Listen to Earth, Wind & Fire's 'Boogie Wonderland' as heard on Batwoman in the song's official music video featuring band members dressed in the flamboyant fashion of that era.
40 years after its released, and it is still a helluva song to dance to.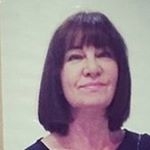 Latest posts by Michelle Topham
(see all)