Back in the late 1980s, I was a radio DJ at an alternative radio station in Ohio. At the time, Echo and the Bunnymen was not only one of my favorite bands, but also one of the best indie bands I had seen play live. 'Lips Like Sugar' was one of my favorite tracks.
Fast forward far more years than I care to think about, and Echo and the Bunnymen's 'Lips Like Sugar' showed up on the new Syfy comic-book based series Deadly Class — Season 1, Episode 8, "The Clampdown".
The song was played as Billy, Lex and Petra just get into having a threesome, then the lockdown is called off.
Echo and the Bunnymen's 'Lips Like Sugar' is from the band's self-titled fifth studio album.
Released in 1987, it was the last album to feature Pete de Freitas, the indie rock band's drummer who was killed in a motorcycle accident a couple of years after the album was released.
'Lips Like Sugar' was the second single from the album and, although not expected to be a hit by lead singer Ian McCulloch, it is the song the band is most known for. It has also had cover versions recorded by the likes of Coldplay, Seal and The Smashing Pumpkins.
Watch the official music video for Echo and the Bunnymen's 'Lips Like Sugar' below. You can hear the album it originated on in its entirety, and in its expanded and remastered version, in the Spotify widget below that.
If you love superb indie music, make sure you watch the Syfy channel's Deadly Class as well. That show features some of the best alternative/indie music I have heard on a TV series in a long time.
Related Reading: Listen to the Bauhaus track 'Stigmata Martyr' as featured on Deadly Class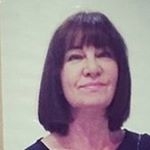 Latest posts by Michelle Topham
(see all)