Listen to Echo and the Bunnymen's 'The Killing Moon' from 'Atomic Blonde'
With so much iconic 1980s music in the new movie 'Atomic Blonde', it is difficult to pick out just a couple of songs I think people should listen to.
The first was 'Til Tuesday's 'Voices Carry', a song I must have played a thousand times when I was a radio DJ eons ago.
The other is the classic Echo and the Bunnymen song 'The Killing Moon'.
The track was the lead single from the British alternative rock band's 1984 album Ocean Rain, and is probably the song the band is the most known for, as well as one of their most commercially successful.
I saw Echo and the Bunnymen perform the song live back in the late 80s when they were in the midst of a North American tour, and hit Ohio where I was living back then.
At the time I remember thinking it was even richer and sweeter live than recorded.
Of course, that concert was also with the band's original drummer Pete de Freitas, who was killed in a motorcycle accident not that long after.
Surprisingly, as so many bands of their era are not, Echo and the Bunnymen are still together and are currently in the midst of another North American tour, with dates in Canada and one in Minneapolis in August.
There are still tickets available for some dates as well.
If you are interested in going, check out their upcoming concert dates on the band's website to see which ones.
Listen to Echo and the Bunnymen's 'The Killing Moon' from 'Atomic Blonde' in the official music video before.
It is now over 30 years since the song was released, and it is still one of the most interestingly composed gothic rock songs out there.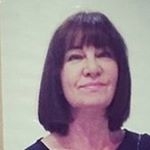 Latest posts by Michelle Topham
(see all)