Sometimes it's just time to listen to a classic British song from the 1980s. Today is that day, as I've been listening to Echo & the Bunnymen's 'Seven Seas' for my Repeat Rotation Video for most of the day.
Echo & the Bunnymen's 'Seven Seas' is from their album Ocean Rain, released in 1984.
And, of course, like many of the band's lyrics, these make little sense:
Stab a sorry heart
With your favourite finger
Paint the whole world blue
And stop your tears from stinging
Hear the cavemen singing
Good news they're bringing
But this Echo & the Bunnymen song has such a fabulous guitar intro, a gorgeous melody and the catchiest chorus, and is so beautifully written that, more than 30 years after it was released, it still sounds completely modern.
Oh, and yes, I did see the band sing this song, and many others, live years and years ago. And they were superb.
Now listen to it below.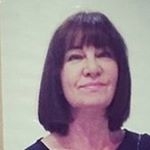 Latest posts by Michelle Topham
(see all)