Italian composer and music producer Ed Carlsen's 'Cage' was one of the stellar songs featured on the new Netflix series Warrior Nun this week — Warrior Nun, Season 1, Episode 3, "Ephesians 6:11".
Advertising
The track was played at the end of the episode as Ava is with Father Vincent in his office learning about the history of the Sister Warriors.
He goes to the door to sign some paperwork and, when he comes back, he discovers Ava has disappeared leaving nothing but her protective vest and a note saying "I want to live".
Ed Carlsen's 'Cage' is from his 7-track 2016 EP The Journey Tapes.
And while the song is beautiful just like the entire EP (a release that is well worth a listen by the way), sadly though, like a number of male composers Carlsen doesn't seem to think it is important enough to name the singer who sings the song.
Advertising
And yes, I am absolutely bloody sick of male composers/musicians using female vocalists to sing their compositions and then not bothering to say who they are. That's why I'm calling him out for this, just like I call out every other male composer that does it.
After all, it's as if the female singers they use are not important enough to them, which is strange when they were obviously good enough to hire to sing the song in the first place? And because they make the song sound as beautiful as it does.
Listen to Ed Carlsens' Cage' below, it is a gorgeous song, and then do please leave a comment on his YouTube video asking who the singer is as it is only then, with enough attention it seems, will male composers give the female singers that sing their songs the recognition they deserve.
Meanwhile, you can learn more about Ed Carlsen on his official website. (Because I like to promote the people whose music I like 🙂 ).
Edit: According to a comment I got from Ed Carlsen on his Instagram page, he finds it 'a bit out of place' that I called him out on not crediting the singer as he says "Within the production, there were many people involved, including male and female performers. I take the credit as the author as I am thr (sic) sole author indeed". 
He went on to say he credited the singer and others involved in the production on his Facebook page.
Hardly the same as crediting the singer on the YouTube video and the Spotify track though, is it? Particularly as most people will never go searching for the small print on his Facebook page to find it.
The credits, by the way, are:
Julie Krog Jensen (vocals), Mattia Melis (bass), Sophie Ryan and Bryony James (strings), Kristine Blūm (lyrics). Under exclusive license to Moderna Records (2016)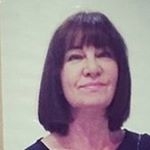 Latest posts by Michelle Topham
(see all)