Listen to Eddie Murphy's 'Party All The Time' from 'The Family Guy's "Crimes and Meg's Demeanor"
Listen to Eddie Murphy's 'Party All The Time' from The Family Guy — "Crimes and Meg's Demeanor"
As not someone who really follows Eddie Murphy's career, I often forget that at one time he was putting out record albums. Yes, indeed, between 1985 and 1993, Eddie Murphy recorded three of them.
This week, 'Party All The Time', the lead single from his debut album How Could It Be was featured on the soundtrack of The Family Guy — Season 16, Episode 8, "Crimes and Meg's Demeanor" (clever title, that!).
The track was heard during the montage of Meg and Peter downing drink after drink.
Not surprisingly, considering what a huge star Eddie Murphy was at the time and how catchy the song is, 'Party All The Time' hit the number 2 spot on the Billboard Hot 100 chart when it was released.
The song was then mainly forgotten for a couple of decades until, in the last three years, it has seen a bit of renewed popularity in Scotland as supporters of the Scottish football team St Johnstone F.C have begun singing it as an unofficial club song
Listen to Eddie Murphy's 'Party All The Time' in the official music video for the song below. Compared to today's music videos, it's a bit basic, but it is still an interesting blast from the past.
Related: Watch Seth MacFarlane sing Cyndi Lauper songs in a The Family Guy kinda way on The Graham Norton Show, it's hilarious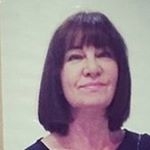 Latest posts by Michelle Topham
(see all)