English rock band Editors' 'Munich' was played on the new episode of the Showtime drama Yellowjackets this week — Yellowjackets, Season 1, Episode 6, "Saints".
The song was playing in Kevyn's car as he arrives while Natalie is about to leave.
Editors' 'Munich' was released on the band's debut studio album The Back Room as the album's second single, and eventually peaked at #10 on the UK Singles chart, as well as appearing on charts in Ireland and the Netherlands.
The track is also one of the band's most-played songs on Spotify.
Along with its appearance on Yellowjackets, 'Munich' is a song that has been popular with music supervisors for both TV series and video games in the past, with appearances on Cold Case and Waterloo Road, as well as in video games like FIFA Street 2 and Saints Row.
Listen to Editors' 'Munich' from last night's Yellowjackets on the band's The Back Room album, and in the video.
There is also a very cool live performance of the song Editors gave at Glastonbury back in 2010 down below you will enjoy.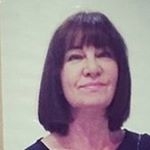 Latest posts by Michelle Topham
(see all)