The Edwyn Collins track 'A Girl Like You' shows up periodically on TV shows and in movies, as it's one of those songs that is perfect for a certain type of girl — one who is hard to pin down, a bit dangerous and will probably soon disappear.
Collins' 'A Girl Like You' showed up again on TV this week, this time in the latest episode of the Fox TV series Lucifer — (Season 1, Episode 5 – "Sweet Kicks") as Chloe drives away and leaves Lucifer behind.
The track was released in 1995 and is from Collins' third studio album Gorgeous George. It was a huge hit in the UK, Belgium and the US, and charted in a high position in a slew of other countries.
Listen to Edwyn Collins' 'A Girl Like You' in the video below. I guarantee, if you haven't heard it before, you will never forget it.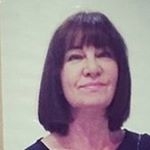 Latest posts by Michelle Topham
(see all)