That fabulously cool and romantic French song heard over the opening scenes of Gossip Girl yesterday is Ehla's 'Pas d'ici' (Mixed) and, wow, is it addictive.
The song was played during the beginning of Gossip Girl, Season 2, Episode 4, "One Flew Over the Cuck's Nest" as the voice over begins, and as Max, Audrey and Aki are in bed.
It continues as Audrey complains Aki has been refusing to join in for a week after he tells them "I'll just watch".
French singer Ehla's 'Pas d'ici' was released in 2020 on her six-track EP of the same name.
The Mixed version of the song, whcih was mixed by DJ and producer duo Snowk, came out soon after.
The singer herself got her start when The Mess, the girl group she was then part of, won the French edition of the Popstars international reality show.
That group didn't stay together very long, though, and just over a year later Ehla found herself launching a solo career.
Since then, she has released several singles and one EP, the aforementioned Pas d'ici.
Listen to Ehla's 'Pas d'ici' (Mixed) as heard during the first couple of minutes of last night's Gossip Girl on her EP and in the video.
Just her voice and the French language alone make this lovely and romantic for me.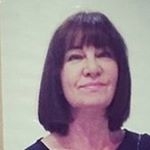 Latest posts by Michelle Topham
(see all)