As powerful scenes go in popular television, you don't get much more powerful than this week's episode of The CW's 'The 100' — 'Season 3, Episode 9' – "Stealing Fire". The scene where Pike and his men kill Lincoln, while Octavia and Kane look on from a distance devastated.
But it wasn't just the acting and the direction in this 'The 100' scene itself that made it so hard hitting, or the fact that yet another beloved character lost his life. It was also the heart-wrenching song that was heard as the scene played itself out.
The track was from Swedish soul singer Elias and is called 'Cloud'. And it's the somber piano and cello, and the slow, mournful pace of the track that is initially so touching.
But, when you hear Elias's voice start to sing,
I'm walking in this cloud,
In this cloud, upon love
But still I feel this doubts
Feel this doubts, about us
I'm walking in this cloud
In this cloud, upon love
This road can't be mine, can't be mine
Giving it up, oooooh
Giving it up, giving it up
Stand down, drop these weapons now
We're walking in this lie, walking in this lie
and his rich, golden baritone voice hits such agonizing heights and then such heart-tearing lows, that is when it kills you.
As for the track 'Cloud', it comes from Elias's 6-track EP 'War Cry', an EP released last November and where every song is equally this stunning. In fact, all I can say is, if you haven't heard of Elias before now, no worries. He is about to become huge.
Until he does, listen to Elias's 'Cloud' in the video below. It's unbelievably sad.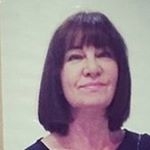 Latest posts by Michelle Topham
(see all)