Listen to Ella Vos' 'White Noise' from 'The Originals'
American singer songwriter Ella Vos' song 'White Noise' was featured on the latest episode of The Originals this week — Season 4, Episode 12, "Voodoo Child". It was played when Freya brings Keelin coffee, and when they both go back to Freya's room and make love.
'White Noise' was released in October last year and is the first song we heard from Ella Vos' upcoming debut album. An album that will show off the lyrics  she writes about how she feels about the things happening to her because she is a woman, as well as what she sees is going wrong with the world, and her gorgeously atmospheric mix of electronic and acoustic instruments.
The song is a little bit of an odd choice for that particular The Originals scene, however, as the lyrics were written about post-partum depression and the emotions Vos experienced after she gave birth to her son.
Along with 'White Noise', Vos is also becoming known for her latest single 'You Don't Know About Me', which is a sociopolitical song aimed at the patriarchal culture all women still live in, where we are told by elderly white men what we can and cannot do with our bodies, and where we are judged more on our looks than on anything else.
Vos herself writes some of the most deceivingly political songs of the day, as they are all covered with dreamy lyrics and music. Yet, listen to the lyrics, and you will see they mean far more than at first listen.
The name Ella Vos actually means 'She You' in Spanish, which also tells you she is often targeting her lyrics and her songs at women. Trying to give women the power to be themselves and to stand up for themselves. The power that so many still seem to lack.
Related: Listen to Frightened Rabbits' Death Dream' from The Originals — cooly depressive
You can find out more about Ella Vos on her website. And do look at the 'You Don't Know About Me' merchandise in her shop, as proceeds from all of it will go to the ACLU to help support human rights. Much needed in Trumpworld right now.
Meanwhile, listen to Ella Vos' 'White Noise' in the official video below.
And, if you would like to see Vos perform live, her next concert is in Los Angeles on Tuesday, June 27th at Echoplex.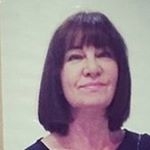 Latest posts by Michelle Topham
(see all)