Elle King's 'Good Thing Gone' has such a gorgeous 60s feel to it
Los Angeles-based blues/rock/country singer Elle King's 'Good Thing Gone' showed up on the latest episode of the HBO dark comedy series Big Little Lies last night — Season 2, Episode 2, "Tell-Tale Hearts" (Sunday, June 16th, 2019).
It was the ballad we heard as we see Abigail and Madeline talking in the kitchen.
Co-written by King, the song is from the American singer's second studio album Shake The Spirit, which was released in October, 2018 on the RCA Records label.
'Good Thing Gone' tells the story of a relationship gone bad, and how she feels in the aftermath. What they could have done, what they could have said, how they could have behaved.
A relationship that is very likely her marriage to husband Andrew Ferguson that ended in divorce after just over a year.
Shake the Spirit, although a somewhat cathartic album for King, did not do as well as she would probably have liked it to upon release. It did chart in the United States at number 6 on the Billboard Top Alternative Albums, however, and at number 9 on the Top Rock Albums chart.
It also hit the Canadian Albums chart in the U.S., and the Billboard 200 Albums.
Listen to Elle King's 'Good Thing Gone' from Big Little Lies in the video below. Because even though it is from an album that was not hugely successful, doesn't that track just have such a gorgeous 1960s feel to it?
You can also hear King's Shake the Spirit in its entirety in the Spotify widget below that.
Related: Listen to Portishead's 'The Rip' as featured on Big Little Lies, Season 2, Episode 1
Sinead O'Connor's 'All Apologies' showed up on Big Little Lies this week — and it's awesome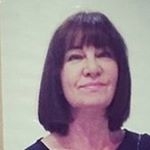 Latest posts by Michelle Topham
(see all)