Americana blues rock singer songwriter Elle King's 'Little Bit of Lovin" was featured on the medical drama series Grey's Anatomy last night — Grey's Anatomy, Season 16, Episode 5, "Breathe Again".
The song was heard as Gemma comes onto Richard, which ends up in the pair getting into an argument.
Elle King's 'Little Bit of Lovin" is the last track on her sophomore studio album Shake the Spirit.
Released in late 2018, the album was critically acclaimed as an excellent second album.
The subject of the songs on the album were very much involved with King's divorce from husband Andrew Ferguson, as well as using alcohol to drown the pain due to feeling so much self-doubt.
King's 'Little Bit of Lovin' being featured in Grey's Anatomy is not a first for the Los Angeles-based artist. She has also had music featured on shows as diverse as Good Girls, The Catch, The Vampire Diaries, Riverdale, The Royals, Big Little Lies, iZombie, Dumplin' and Lucifer.
'Little Bit of Lovin" is also the third Elle King song to be played on an episode of Grey's Anatomy.
Listen to Elle King singing 'Little Bit of Lovin" in an incredible live performance in the video below.
You can also hear the superb official recorded version of the track on her album Shake the Spirit, which you can hear in its entirety in the Spotify widget below.
Related reading: Watch Elle King perform 'Shame' live at VEVO — her voice is gorgeous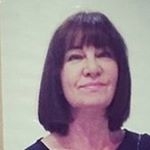 Latest posts by Michelle Topham
(see all)