Listen to Elle King's 'Ram Jam'
Elle King's rock song 'Ram Jam' showed up on the newest episode of The CW's popular teen drama Riverdale this week — Season 3, Episode 8, "Chapter Forty-Three: Outbreak".
The song was heard during the montage of the Riverdale High School students, as The Vixens walk down the hallway, Moose and Kevin make out, and all the River Vixens, except Cheryl, have seizures again.
King's 'Ram Jam' is from Shake The Spirit, the country/soul/blues singer's second studio album. The album was released back in October on the RCA Records label.
And it's an odd album, as it is a mishmash of genres that make it seem a little bit disjointed in listen through. There is no doubt, though, that Elle King's voice on just about every track is superb. Including on 'Ram Jam'.
Listen to Elle King's 'Ram Jam' from Riverdale in the video below. You can hear her album Shake The Spirit in its entirety in the Spotify widget below that.
Related: Watch Elle King perform 'Shame' live at VEVO because, Wow, her voice!
You will find even more cool music from Riverdale here.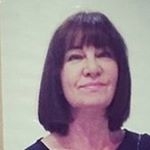 Latest posts by Michelle Topham
(see all)