Iconic British singer, songwriter and piano player Elton John's 'Goodbye Yellow Brick Road' was one of the tracks showing up on the new episode of the superhero series The Boys last night — The Boys, Season 3, Episode 8, "The Instant White-Hot Wild" — the Season 3 finale.
The song was played towards the end of the episode during the montage that wrapped up some of the season's plot points.
John's 'Goodbye Yellow Brick Road' is the title track and the second single from the singer's seventh studio album, which came out in 1973.
The ballad's title, of course, is a reference to that famous road in The Wizard of Oz. It went on to hit #1 on charts in Canada and the U.S., as well as to chart in eight other countries.
More than its initial charting, however, it is how popular 'Goodbye Yellow Brick Road', and the album it came from, have become since their initial release that has made the track almost legendary.
So much so, it is thought of by many critics to be one of the best songs released in the last century, and one of John's best ever songs.
Listen to Elton John's 'Goodbye Yellow Brick Road' from the Season 3 finale of The Boys in the video, and on John's album of the same name.
You should also check out his live performance of the song on the BBC's popular music show Top of the Pops way back in October, 1973.
Meanwhile, The Boys has already been greenlit for a fourth season. You can watch it on Amazon Prime.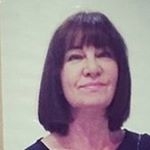 Latest posts by Michelle Topham
(see all)