Legendary British singer songwriter Elton John's 'Saturday Night's Alright for Fighting' was one of the tracks featured on this week's episode of the supernatural drama The Winchesters — Season 1, Episode 8, "Hang on to Your Life".
The song was played during the knife fight with Loki.
Elton John's 'Saturday Night's Alright for Fighting' is one of the musician's now-iconic songs, and from probably his most well-known and well-loved album — Goodbye Yellow Brick Road.
Released in June, 1973 as the album's lead single, the glam rock song was known for its superb guitar riff. It hit #7 on the UK Singles chart, and #12 on the Billboard Hot 100 chart. It was also certified Silver in the UK and Gold in the United States.
Now imagine if that song and that album had been released today, now that music has not only become truly worldwide but incredibly accessible via platforms like YouTube, Spotify and iTunes, and just think how big of a hit it would be.
As for John's album Goodbye Yellow Brick Road, it has gone down in music history as one of the best albums of all time.
It was the singer's seventh studio album, and has sold more than 20 million copies since its release. Over 50 years after its release, it is still looked at as Elton John's best album.
Listen to Elton John's 'Saturday Night's Alright for Fighting' as heard on The Winchesters last night in the video, and on the remastered version of the singer's Goodbye Yellow Brick Road album.
There is also a live performance of the track from a 1980 concert John gave in New York City's Central Park you should watch.
Meanwhile, the first season of The Winchesters is airing via Amazon Prime.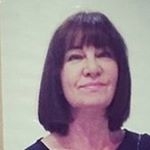 Latest posts by Michelle Topham
(see all)