Listen to Elvis Presley's 'Suspicious Minds' from 'Blade Runner 2049'
The soundtrack for the new movie Blade Runner 2049 is an interesting one, as it is a mix of scored music by the brilliant composer Hans Simmer (who, for this movie, composes with Benjamin Wallfisch) and iconic music from 1960s/1970s legends Elvis Presley and Frank Sinatra.
One of the songs featured on the soundtrack, Elvis Presley's 'Suspicious Minds', is the one that is considered to have springboarded Presley's flagging career in the late 1960s. It hit number one and, nowadays, is probably the song that is still identified with Elvis the most.
'Suspicious Minds' was also the last Presley song that ever made it to the number 1 spot on the US Billboard Hot 100 chart during his lifetime, as future number 1 singles occurred after his death in 1977.
Listen to 'Suspicious Minds' in the video below, and watch that cool film footage.
And do make sure you see 'Blade Runner 2049' starring Harrison Ford, Ana de Armas, Robin Wright and Ryan Gosling. It is projected to be one of the most successful films of the year, and has received massive critical acclaim.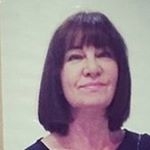 Latest posts by Michelle Topham
(see all)