'Falling in Love' beautifully accompanies Maggie and Louise on their date
American singer songwriter Emily Blue's 'Falling in Love' showed up on the soundtrack of the Hulu original series Maggie this week — Maggie, Season 1, Episode 3, "You Are the Master of Your Own Emotions".
The lovely track was played as Maggie and Louise go on their double date, and as Louise is sitting on John's lap.
Emily Blue's 'Falling in Love' was released as the third single from the indie pop singer's sophomore studio album *69.
That album came out in 2018 as a self-released EP.
It was then was re-released soon after as a full-length album when several new tracks were added.
While not charting, *69 was still well-received by critics with several praising the singer's new music direction.
Emily Blue also gave a cool live performance of the track for Audiotree in promotion for the album.
Watch that performance below, and listen to Emily Blue's 'Falling in Love' as played on Maggie on her *69 album and in the video.
Check out more music from Maggie here on Leo Sigh and, of course, watch the new rom-com on Hulu.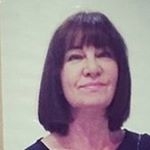 Latest posts by Michelle Topham
(see all)