Danish singer Emmelie de Forest has a new single out. Called 'Hopscotch' it's already on the top 200 singles chart in Denmark since its' release a few days ago. It was released on the Universal Music Denmark label.
As for Emmelie de Forest, she's of course most known as the winner of the Eurovision Song Contest 2013 with her song 'Only Teardrops'. Since then, she's released a handful of singles, with varying degrees of success. She's currently working on her second studio album, which is expected to be released later this year.
'Hopscotch' is the second official single from that album, following on from her first single release 'Drunk Tonight', which we heard late last year.  The album is also likely to feature 'Rainmaker', the song she sang during the break in competition at the grand final of Eurovision 2014 in Copenhagen.
Emmelie de Forest's 'Hopscotch' is currently available on Deezer, and you really should listen to it as it's markedly different than what she normally releases.
It's also fabulously addictive, as it starts with a few quick hand clap beats like in a child's Hopscotch game, and then the song launches slap bang in the middle of the fast, catchy, upbeat chorus. A chorus you'll still find slamming around in your brain a few hours after the last time you heard it.
Listen to Emmelie de Forest's 'Hopscotch' in the Deezer widget below. Honestly, if this is an indication of how the rest of her second album is going to sound, count me in. I like it.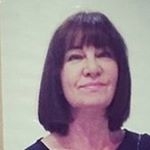 Latest posts by Michelle Topham
(see all)