Australian synthpop duo Empire of the Sun's 'Walking on a Dream' was featured on the soundtrack of the new Netflix film True Spirit this month.
The track was released as the lead single and title track from theAussie duo's debut album in 2008. The album came out via the Capitol record label.
'Walking on a Dream' went on to hit #10 on the Aussie charts. It also made it high up the charts in a slew of European countries, including Belgium, France, Ireland, Germany, Italy and Sweden.
The upbeat pop song also charted at #64 on the UK Singles chart.
Interestingly Empire of the Sun's 'Walking on a Dream' did not chart in the United States, however, until almost a decade later in 2016 when it was used on a Honda commercial.
The song stood out so much it suddenly created intense interest in it in the U.S., causing 'Walking on a Dream' to hit #65 on the Billboard Hot 100.
It also charted at #1 on the Billboard Dance Club Songs chart around the same time, as well as at #6 on the Hot Rock & Alternative Songs chart, and #40 on the Mainstream Top 40.
Listen to Empire of the Sun's 'Walking on a Dream' as heard on True Spirit on the band's debut album, and in the track's official music video.
A brightly colorful video that was filmed on the River Bund in Shanghai, and in various locations around the city.
Meanwhile on Spotify, 'Walking on a Dream' continues its popularity to this day with over 653 million plays so far and counting.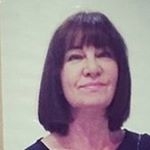 Latest posts by Michelle Topham
(see all)