Remember En Vogue's 'Don't Let Go (Love)', that fabulous R&B song that kicks off with Dawn Robinson's massively powerful vocals? Well, it showed up on the new season of the FX series Pose this week — Pose, Season 2, Episode 4, "Never Knew Love Like This Before".
The song was played as Prey Tell, who is drunk, announces the next category, and as Angel arrives to pick up Blanca.
En Vogue's 'Don't Let Go (Love)' was released in 1996 as the lead single from the group's third studio album EV3. It ended up being the biggest hit En Vogue ever had although, sadly, it was also the last single ever released by the band with Dawn Robinson as lead vocals.
'Don't Let Go (Love)' hit the weekly charts in a massive 19 countries, including the U.S. and the UK, where it hit high on several different charts in each country. It also hit the top spot in Norway, Denmark, the UK and the U.S.
The song was certified Platinum in the United States.
Listen to En Vogue's 'Don't Let Go (Love)' in their official music video below. A video in which we see the four women singing the song, interspersed with scenes from the movie Set It Off. A movie in which the track featured prominently.
The music video itself was only uploaded on YouTube in 2015, almost 20 years after the song was first released. Yet it has still managed to garner almost 33 million views. Yes, 'Don't Let Go (Love)' is still that popular.
You can also hear En Vogue's third album EV3 in the Spotify widget below.
Related:  Listen to Captain Sensible's 'WOT' from Pose, Season 1 — it is so cool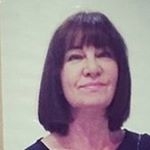 Latest posts by Michelle Topham
(see all)