The German music project Enigma's track 'Sadeness, Part 1' was featured in the latest episode of The Family Guy this week — Season 15, Episode 11, "Gronkowsbees". Not exactly the type of track you might expect to have show up on The Family Guy but, it definitely worked.
'Sadeness, Part 1' is, of course, Enigma's biggest hit to date, and is one of those pieces of music so familiar to many of us at this point, because it shows up in so many places. Besides, it has those Gregorian vocals and is so sensual.
The song was originally released in 1990 as a single and then on the album MCMXC a.D, and soon after became a massive international hit, hitting the number one spot on the charts in an astounding 24 countries.
It has since sold over five million copies and counting.
Listen to Enigma's 'Sadeness, Part 1' in the video below. And no, that is not a typo in the title of the song. The track was originally written to question the sexual pleasures of the Marquis de Sade.
And, if you are one of the 10 people on the planet that doesn't own MCMXC a.D, you can grab it on most major music sites.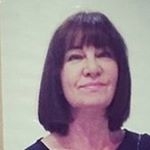 Latest posts by Michelle Topham
(see all)