Last night's Euphoria episode really did kick ass in the music department, featuring a whole slew of unexpected tracks.
Including the Italian composer Ennio Morricone's instrumental piece 'Uno che grida amore', which was played as Lexi (Maude Apatow) is thinking about puberty during that absolutely bizarre play.
Ennio Morricone's 'Uno che grida amore' is from the Italian film Metti, Una Sera a Cena (aka Love Circle), which was released in 1969.
The music is from one of more than 400 TV and movie soundtracks Italian composer Morricone wrote over his 60-plus year career. Making him one of the most successful and most iconic composers of the 20th/21st centuries.
Morricone himself died at the age of 91 in July, 2020 as the result of a fall, but music like this lives on influencing an enormous number of composers in the modern day.
Listen to Ennio Morricone's 'Uno che grida amore' from Euphoria in the video, and on the Metti, Una Sera a Cena soundtrack album.
But, man, that was a banging soundtrack last night, eh?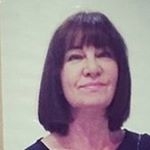 Latest posts by Michelle Topham
(see all)