Irish singer songwriter Enya's 'Boadicea' was played on this week's episode of the FX crime drama Snowfall last night — Snowfall, Season 6, Episode 7, "Charnel House".
The track was heard as everyone is attending Jerome's funeral.
Enya's 'Boadicea' was a song released on the independent singer's self-titled debut studio album, and was one of an album of tracks the Irish songwriter had written for the hit BBC TV documentary series The Celts in 1987.
At the time, Enya was primarily known as being one of the former members of the Irish Celtic music band Clannad, and The Celts was her first foray into composing TV soundtrack music.
But when Enya was released, the album became popular in the UK because of the TV series, and so focused even more attention on Enya herself.
The album was eventually remastered and reissued in the United States five years later, this time under the title The Celts.
It then became an even bigger hit, charting in seven countries, and placing at #14 on the New Age Albums chart in the U.S. and #10 on the UK Albums chart.
Enya's 'Boadicea', which is obvious for anyone who knows anything about British history, was named for Queen Boudica, the fierce female head of a British-Celtic tribe who, back in 60AD, led an insurrection against occupying Roman troops.
Even though Boudica, or Boadicea as I grew up knowing her name, lost and so killed herself as a result, she still went down in British history as one of our heroines.
Listen to Enya's 'Boadicea' as heard on last night's Snowfall on the singer's The Celts album, and in the video.
The sixth and final season of Snowfall is now airing on FX.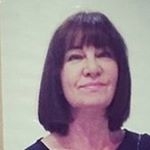 Latest posts by Michelle Topham
(see all)