Well, this was a fabulous addition to the latest episode of the drama series The Thing About Pam — Enya's 'Orinoco Flow' — which showed up on The Thing About Pam, Episode 3, "She's a Star Witness" last night.
It was the song playing over the opening scenes as Pam is dreaming about the trial, and it was one of the songs I used to play practically on repeat when I was a radio DJ back in the U.S. decades ago. As, at that time, the addictive 'Orinoco Flow' was one of our most requested tracks.
Advertising
Decades later, and Enya's 'Orinoco Flow' certainly hasn't lost any of its luster, even though it's probably at least 20 years since I have last listened to it.
(Isn't it funny how you love a song so much you think you will always have it on your playlist, only to find it bumped off by so many others that come along later?!)
Enya's 'Orinoco Flow' was one of the first 'New Age' songs to really grab a hold on alternative radio stations in the U.S. back in the late 1980s.
The track was released in 1988 by Irish singer songwriter Enya on her second album Watermark.
It was her second single release and went on to become an enormous worldwide hit, making it to #1 on the charts in the UK, Belgium, Ireland, Switzerland and the Netherlands, and charting high in 12 other countries.
Advertising
'Orinoco Flow' was also nominated for a Grammy for Best New Age Performance and Best Music Video, and has since been named one of the best British songs ever released on various critics' lists.
Listen to Enya's 'Orinoco Flow' from The Thing About Pam in the track's music video, and on her Watermark album.
Watermark, by the way, is a gorgeous album (the first (title) track is stunningly beautiful), and should be listened to in its entirety if you loved 'Orinoco Flow'.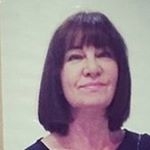 Latest posts by Michelle Topham
(see all)