British synth pop duo Erasure's 'Chains of Love' was one of the tracks played on the latest episode of the HBO drama The Last of Us this week — The Last of Us, Season 1, Episode 3, "Long, Long Time".
The song was played as Ellie and Joel discover where Bill was living. The track is playing on his computer.
Erasure's 'Chains of Love' was released in 1988 as the second single from the duo's third studio album The Innocents.
The song, and the album, shot Erasure to international attention, and made them a huge hit in their own country of the UK.
'Chains of Love' charted in the UK at #11 on the UK Singles chart, and also charted in nine other countries including the United States.
The track had its biggest impact in the U.S. though as, not only did it hit #1 on the Hot Dance Music/Maxi-Singles Sales chart, it also charted on four other charts, including making it to #12 on the Billboard Hot 100.
'Chains of Love' became the duo's breakout song in the U.S., was a huge hit on college and alternative radio stations, and went on to become one of Erasure's signature songs.
Erasure itself comprises lead singer Andy Bell and keyboardist and producer Vince Clarke.
The music duo was founded in 1985 and, more than 35 years later, the two are still together having released 19 studio albums, 62 singles and a slew of EPs, compilation and live albums during that time.
Their most recent album was Day-Glo (Based on a True Story), which came out last year.
Listen to Erasure's 'Chains of Love' as heard on The Last of Us this week in the song's music video, and in the British duo's The Innocents album.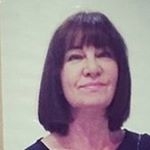 Latest posts by Michelle Topham
(see all)