Did you watch last night's episode of Rush Hour (Season 1, Episode 13 – "Familee Ties") and, while Captain Cole is talking to Carter and Lee in a bar, hear a rock song by a woman that was so wild you couldn't wait to listen to it again? That was the incomparable Etta James singing 'Fire'.
'Fire' was initially released in 1967, but has been featured on a few Etta James compilation albums since. Including Tell Mama.
And it's a rocking song, as it's Etta telling a man exactly how she feels about him — without holding anything back.
Listen to Etta James singing 'Fire' in the video below, and enjoy that unabashed directness. Because only Etta can be as gutsy as that.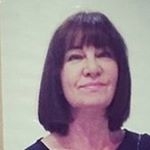 Latest posts by Michelle Topham
(see all)