That scene in The Last of Us that everyone who knows anything about the story of Riley and Ellie was waiting for showed up on The Last of Us, Episode 7, "Left Behind" last night.
You know, the scene where Ellie and Riley dance and then they kiss, right before Riley is bitten by one of the infected.
That scene was beautifully accompanied with the rocking Etta James' song 'I Got You Babe'.
A song that was also used in the same flashback scene in The Last of Us game the HBO series is based on.
Etta James' 'I Got You Babe' was written by Sonny Bono and first released by Sonny and Cher in 1965.
It went on to become one of the then-couple's signature songs, and has since been named as one of the best contemporary duets ever released.
Etta James' cover of 'I Got You Babe' was a solo version the gospel, blues R&B, jazz singer recorded in late 1967, then released in April, 1968 on her album Tell Mama.
It became Etta James' highest charting song, proving once a phenomenal song, always a phenomenal song.
Listen to Etta James' 'I Got You Babe' from yesterday's The Last of Us Riley and Ellie dance scene in the video, and on the singer's Tell Mama album.
An album that, to this day, is thought to be one of her best.
RELATED: A-Ha's 'Take on Me' was that cool song playing on last night's The Last of Us as Ellie rides the elevator — Listen!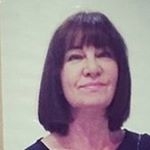 Latest posts by Michelle Topham
(see all)