Listen to Etta James' classic song 'At Last' from ABC's Scandal''
The iconic Etta James song 'At Last' was featured on the latest episode of the ABC drama series 'Scandal' this week.
The track was played during the montage as Charlie wrecks the wedding placement, Cyrus comforts Fenton, Abby holds hands with David, and Liv drinks.
And, while you may have heard 'At Last' a thousand times, you still may not know when it was released, which Etta James' album the pop song is from or why it was important to her.
It was important as Etta James released the song in 1960 as the title track from her debut album.
Hers was a cover version of a track that was released in 1941 and was originally played for the movie Sun Valley Serenade by Glenn Miller and his orchestra.
Over the more than 50 years since its release, however, James became known for the track more than just about anyone else that sang it.
Listen to Etta James' version of the song below, and you will easily be able to hear why.
Related: Listen to Dua Lipa's gorgeous cover version of Etta James' 'I'd Rather Go Blind'
https://youtu.be/z5dpYDTEMRU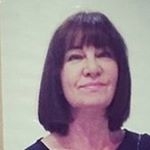 Latest posts by Michelle Topham
(see all)