Singer/songwriter Evan Roman's 'Washington' was featured on The Fosters last week (Season 3, Episode 8 – "Daughters"), and I particularly loved this track as Roman's voice is so beautiful — all ethereal and lilting — and the song is lovely.
'Washington' is from Roman's 2013 six-track EP Lots of Love, which was partially funded by Kickstarter. Interestingly too, all six tracks are named after US states (Missouri, Hawaii, New Mexico, Washington, Colorado and California) — states Roman has lived in, and songs that she says hold the vibe of each state.
Related: Renald Francoeur's 'This Moment' featured on The Fosters
As for Evan Roman, she's a young singer/songwriter from LA who currently releases her music independently. She's been working with rapper Macklemore for a long time, is incredibly talented, and really deserves having 'Washington' featured on The Fosters. It's such a pretty song.
Listen to 'Washington' in the Deezer plug in below, and sign up for a free account if you want to hear the song in its entirety, as well as the rest of her fabulous EP. You can buy Lots of Love on iTunes.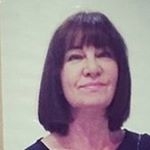 Latest posts by Michelle Topham
(see all)