Listen to Evangelist's 'Whirlwind of Rubbish' from 'Lucifer' — It's Beautiful and Sad
Listen to Evangelist's 'Whirlwind of Rubbish' as featured on Lucifer
Evangelist's 'Whirlwind of Rubbish' was featured on Lucifer this week (Monday, 24th October, 2016) — Season 2, Episode 5, "The Weaponizer". You heard it playing as Lucifer reacts to having killed Uriel, and it is beautiful, and sad.
The song is the title track from the December, 2015 album of the same name.
As for Evangelist, they were a collaboration between British singer songwriter Gavin Clark and electronic music duo Toydrum. A one-time collaboration as, sadly, Gavin Clark died suddenly last year at the young age of 46, leaving Toydrum and Clark's oldest son, Michael, to finish and release the Evangelist album.
Listen to Evangelist's 'Whirlwind of Rubbish' in the video below. It is a beautiful track and, like the other tracks on the Evangelist album, is based loosely on Gavin Clark's life.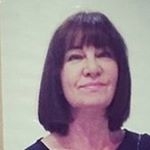 Latest posts by Michelle Topham
(see all)