The best thing about the new film Flora and Son, for me at least, was that final song Flora, her son and crew perform at the end of the film live on stage in the music competition at the local pub — 'High Life' performed by Eve Hewson (Flora) and Oren Kinlan (Max).
The song is catchy as hell, Eve Hewson's vocals are bloody brilliant, and Oren Kinlan's rap segment is touching and cool.
Advertising
And yep, I have had the song on repeat on Spotify since I first heard it earlier today.
Eve Hewson and Oren Kinlan's 'High Life'
The track, of course, was written especially for the new original Apple TV Plus film Flora and Son, with the movie's main leads performing it (and isn't that great, rather than the dub-of-someone-else we sometimes get on similar films).
The song was written from the perspective of Flora, a single mother who has a troubled relationship with her rebellious son Max.
It is an apology (to some extent), even though she insists it isn't, of the way she has sometimes treated her son and an admittance from Max that he wasn't that perfect himself.
In fact, they are both alike, which is why they have so many problems relating to each other.
Advertising
Flora and Son was written by John Carney ( and stars the aforementioned Eve Hewson, Oren Kinlan, Joseph Gordon-Levitt and Jack Reynor.
It opened in some theaters earlier in the month, but premiered fully on Apple TV Plus today.
Listen to Eve Hewson and Oren Kinlan's 'High Life' from Flora and Son via the Spotify widget, and on the video.
Hewson, by the way, is Bono of U2's daughter, but according to an interview she gave to Variety she refused to accept any help from him when it came to recording her vocals for 'High Life'.
Good for her, eh?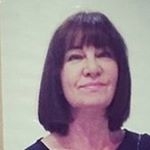 Latest posts by Michelle Topham
(see all)