Yet another Marvel superhero series was released on Disney+ this week. This time, in the form of She-Hulk: Attorney at Law.
An odd occurrence really, as fans all over the world seem to be indicating they are ready to move on from the Marvel Cinematic Universe.
But, one saving grace of the latest superhero offering is some of the music on its soundtrack. Including Eve's 'Who's That Girl?', which showed up on She-Hulk: Attorney at Law, Season 1, Episode 1, "A Normal Amount of Rage".
The song was played as Jennifer knocks out Titania, then transforms back to her normal form and continues with her closing argument.
Eve's 'Who's That Girl?' was released in 2001 as the first single from the rap singer's second studio album Scorpio.
The track charted in 13 countries, but did particularly well in the United States where it charted on three different charts.
It also hit the #3 spot on the UK's Hip Hop/R&B chart, and went on to be certified Silver in the United Kingdom.
The music video for 'Who's That Girl?' features the rap singer in a variety of different situations, wearing different outfits, as she raps her way through the song.
Listen to Eve's 'Who's That Girl?' as heard on She-Hulk: Attorney at Law in that music video, and on Eve's Scorpion album.
She-Hulk: Attorney at Law is currently streaming on Disney+.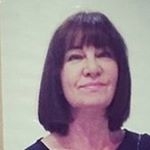 Latest posts by Michelle Topham
(see all)