American glam metal band Extreme's 'Play With Me' was one of the many tracks playing on the first episode of the new season of the popular horror drama Stranger Things this week — Stranger Things, Season 4, Episode 1, "Chapter One: The Hellfire Club".
Extreme's 'Play With Me' was released as the first single from the band's debut studio album Extreme.
That came out in early 1989 on the A&M record label.
The song grabbed a slew of attention, however, when it was one of the tracks played on the hit movie Bill & Ted's Excellent Adventure.
Upon release Extreme's debut album itself charted in just two countries — The United States and Australia — with its highest placing at #80 on the Billboard 200 chart.
Interestingly, the band Extreme was founded in 1985 in Boston.
More than 35 years later, with the exception of drummer Paul Geary, the band is still together,  and still performing in concert with the same line-up it has had for almost four decades.
Something that is rare for any band.
Listen to Extreme's 'Play With Me' from the first episode of the new season of Stranger Things on the band's first album, and in the video.
You can listen to many more songs from the Netflix series Stranger Things on Leo Sigh.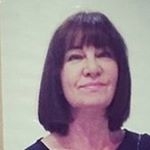 Latest posts by Michelle Topham
(see all)